Are you on the road to a successful career?
Not so much? Why not?  What are you waiting for? Are you getting in your own way?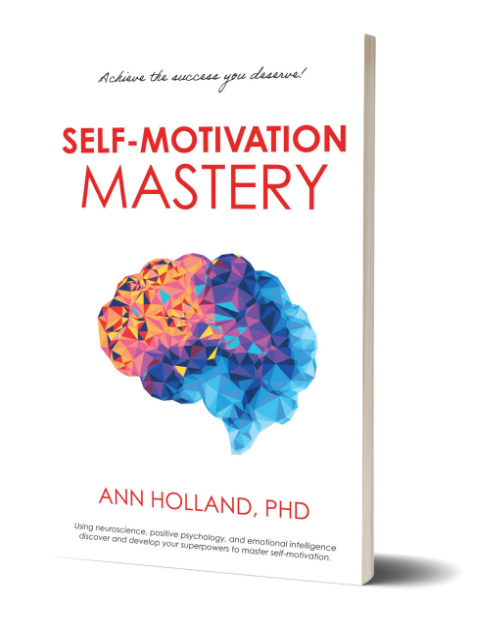 If you're not a naturally motivated person, how do you find your inner drive to achieve the success you deserve?
You'll find the answers to these questions and more when you understand the new brain science presented in this book. If you're waiting for someone or something outside yourself for motivation, you may be getting in your own way. In Self-Motivation Mastery, you'll learn just enough about the brain and the science behind motivation to understand what drives you. Each chapter offers activities designed to help you discover your own inner drive—self-motivation.
Come along with me on this journey into discovering how you can rewire the hardwire of your brain by taking control over how you think and behave. I believe as you read, you'll become inspired, confident, and empowered, which will help you perform at your best. Motivation is intrinsic, it's within you. Through my research, I've come to know you have so much more control over your destiny than you ever realized. It's time to discover your superpowers to master self-motivation! Are you ready to get started?
"Ann has written a book that literally has the power to shift your mindset, activate your superpowers, and even change the trajectory of your life. I encourage anyone who is seeking significant change in their personal life and professional career to invest in this book."
Jeremy Goldsmith | Speaker, Trainer, Vision & Transition Coach.
Thank you for changing the way I look at my job, life, and the world. It wasn't until I read this book and completed the activities at the end of each chapter that I realized I wasn't living the life I imagined. As I meditated on the concepts, I discovered I had to make some changes in my life. I am happy to say, I am on my way to pursuing my dreams with passion, focus, and motivation."
Lisa A. Marshall | Office Manager and soon-to-be confident successful marketing professional.