THE COACH
Strive with Ann Holland
I am passionate about and supportive in assisting you as your professional performance coach. I have spent a lifetime mentoring, teaching, and developing people, who are at all levels of their careers, to achieve the success that they desire. It is my belief that we each have our own inner desires to grow and realize our purpose and potential in work, relationships, and life. My professional training includes being formally trained and certified as a life coach at iPEC (Institute for Professional Excellence in Coaching), a certified ICF (International Coaching Federation) school for professional coaching. I have spent my 30 year career devoted to developing and mentoring leaders, managers, and individuals who aspire to move forward in their careers.
My experience in various industries such as retail, higher education, manufacturing, healthcare, hospitality, entertainment, government, oil & gas, gaming, and consulting has provided me with a depth and breadth of knowledge and awareness of the challenges and opportunities in the professional world.
Credentials
Bachelors of Arts in Business Management
Masters of Arts in Organizational Management

PhD

 in Human Development
Certified Executive and Life Coach: The Institute for Professional Excellence in Coaching (iPEC), ICF-accredited coach training program
Leadership Breakthrough Certification – Rapport Leadership (Nevada Chapter)
Life Skills Coaching Training – Academy for Coaching Excellence (Sacramento, CA)
Certified World Class Facilitator –Interaction Associates
Effective Facilitation Training- Leadership Strategies
Certifications and awards in leadership, management, facilitation, training, and coaching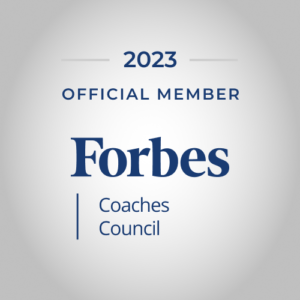 Executive and Leadership Experience
Extensive job history (30 years) in various industries: Gaming, Entertainment, Retail, Hospitality, Higher Education, Manufacturing, Oil & Gas, and Government.
Experience in marketing, operations, human resources, employee relations, counseling, consulting, and training as well as customer service.
Learning and development expertise.
Organizational development and intervention expertise.
On the Personal side
I enjoy experiencing various cultures and aspects of the United States. I don't just travel to new places, I move to new places. Places that I have called home include: Philadelphia, Pennsylvania; Lake Tahoe, Reno, and Las Vegas, Nevada; the Mississippi Gulf Coast; New Orleans, Louisiana; Ellington, Connecticut; and now Greenville, South Carolina. Each of these adventures has given me a new perspective regarding the various cultures as well as diversity within this country.
My husband, Ron, and I enjoy the outdoors, gardening, trying new restaurants, and quiet days floating in our kayak on a lake somewhere, anywhere. We also have a special place in our hearts for helping animal shelters raise money and care for animals that are anxiously awaiting a loving home.